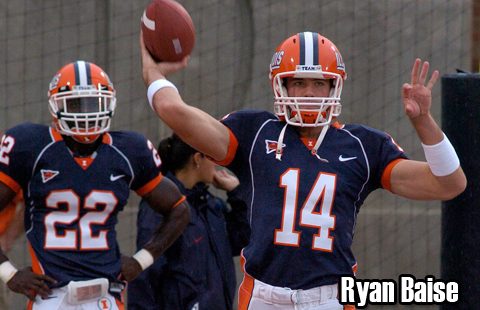 Bo Jackson Football, a division of Bo Jackson's Elite Sports is proud to announce Ryan Baise as the Director of Football Operations for the company's Columbus, OH facility.  Baise is a co-founder of Bo Jackson Football and also oversees program development, operations, marketing, and quarterback training at the company's facility in Lockport, IL.
Since 2012, Bo Jackson Football has trained thousands of youth, high school, and collegiate football players.  Baise is a firm believer that the game should be fun for all athletes, regardless of age, and has developed a slate of programs that address the unique demands placed on athletes at each level of competition.
"We understand the intense competition athletes face as they enter the high school and collegiate ranks. Our programs for experienced football players are position-specific, very detail-oriented, and prepare our athletes to compete at the highest level," Baise says.   "At the youth level, an athlete's position may change several times as they grow. Developing programs that foster a comprehensive understanding of the game the best solution for long-term success."
Ryan is a Chicago area native and a graduate of the University of Illinois at Urbana-Champaign.  During his time at Illinois, Baise served as a back-up quarterback and a holder in a tenure that included an appearance in the 2008 Rose Bowl Game.  Ryan currently lives in Chicago with his wife, Lindsey.
Interested in joining Ryan's staff of instructors? We are looking for experienced former players and coaches to assist in all football programming at Bo Jackson's Elite Sports Hilliard. For consideration, please email your information and qualifications to our Director of Sports Operations, Neal Packanik, at npackanik@bjescolumbus.com today.
Look for more announcements soon for all Football programming available at the new Bo Jackson's Elite Sports Dome in Hilliard, Ohio.
Welcome to the team Ryan!