Fall Training Program 2018
2018 Bo Jackson's Fall Ball Overview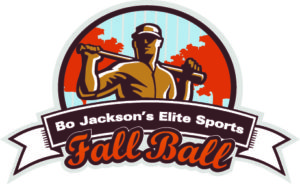 Bo Jackson's Elite Sports and Cangelosi Baseball's fall segment offers professional instruction and training for both pitchers and position players. The future of baseball is about getting Bigger, Stronger & Faster and we have created the platform to put you on the path to obtain your goal. With our renewed partnership with Nike and Gatorade, we will be providing you with the newest trends in training and nutrition.
Program Details
Positional Training
An 8-week training program consisting of two sessions per week.  Training sessions will offer an intensive program that is tailored specifically for position players.  Players will participate in professional-level functional movement training, and work on their offensive and defensive skills as well as their mental approach to the game.
Ages 10-18
8 week program, 2x per week (16 sessions)
2 hour sessions
August 14th through October 4th
Location – Bo Jackson's Elite Sports
Days – Tuesdays and Thursdays
Dates: August 14th – October 4th
Time – 6:00pm – 8:00pm
Price: $695
Pitcher Training
BJES is highly regarded for our development of pitchers who are ready for the next level.  There is a long list of pitchers from BJES who have gone on to at collegiate level and professionally, including the Major League level.
Ages 10-18
8 week program, 2x per week (16 sessions)
1.5 hour sessions
August 13th through October 3rd
Individually customized workout for each pitcher which includes:

Arm velocity & long toss program
Medicine ball work
Flat ground
PFPs and pickoffs
Workouts/conditioning
Mental side of pitching
Location – Bo Jackson's Elite Sports
Days – Mondays and Wednesdays
Dates: August 13th-October 3rd
(no session on Monday, Sept. 3rd…make-up day TBA)
Time – 6:00pm-7:30pm
Price: $495
Combine Training and Games
5 weeks of Doubleheaders (10 Games)
Game Dates: 9/9, 9/16, 9/23, 9/30, 10/7
JV & Varsity Divisions
Rosters 14-16 players
Teams coached by Cangelosi Baseball Staff
Games played at college fields across Ohio. Sites used in the past include: Ohio Dominican, Denison, Wittenberg, Otterbein, Muskingum (HS fields in central Ohio may be used in certain cases)
Combo Pricing:
Positional Player + Training $895
Pitcher + Training $695