Fall Training Program
2016 Bo Jackson's Fall Ball Overview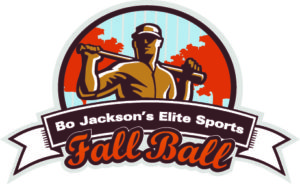 Bo Jackson's Elite Sports and Cangelosi Baseball's fall segment offers professional instruction and training for both pitchers and position players. The future of baseball is about getting Bigger, Stronger & Faster and we have created the platform to put you on the path to obtain your goal. With our renewed partnership with Nike and Gatorade, we will be providing you with the newest trends in training and nutrition. This year's program offers various options for players as young as 6 years old, all the way up to seniors in high school, and can be customized  to meet the needs of the individual.
For our 6-10 year old participants, we will deliver a high energy baseball program unlikely any other.  Our Little Sluggers (6-7) and Young Guns (8-10) will focus on skill development, athletic development, and short-sided game for maximum engagement.
Program Details
Positional Training
An 8-week training program consisting of two sessions per week.  Training sessions will offer an intensive program that is tailored specifically for position players.  Players will participate in professional-level functional movement training, and work on their offensive and defensive skills as well as their mental approach to the game.
Ages 11-18
8 week program, 2x per week (16 sessions)
2 hour sessions
Professional instruction at only $16.40 per hour
August 30th through October 20th
Field – Dublin Scioto High School 
Days – Tuesdays and Thursdays
Dates: August 30th – October 20th
Time – 6:00pm – 8:00pm
Price: $525
Pitcher Training
BJES is highly regarded for our development of pitchers who are ready for the next level.  There is a long list of pitchers from BJES who have gone on to at collegiate level and professionally, including the Major League level.
Ages 11-18
8 week program, 2x per week (16 sessions)
1.5 hour sessions
Professional instruction at only $16.40 per hr
August 29th through October 19th
Individually customized workout for each pitcher which includes:

Arm velocity & long toss program
Medicine ball work
Flat ground
PFPs and pickoffs
Workouts/conditioning
Mental side of pitching
Field – Hilliard Darby High School
Days – Mondays and Wednesdays
Dates: August 29th – October 19th
Time – 6:00-7:30
Price: $390