Cangelosi High School Fall League 2017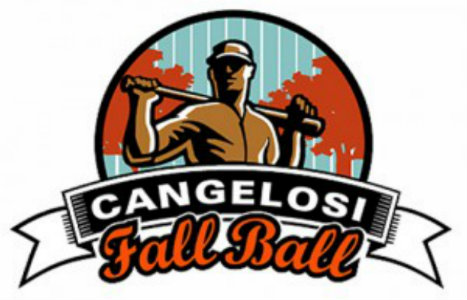 The Cangelosi Fall League will provide HS Baseball Players across the state of Ohio a forum to improve their skills and develop their games.  Fall Baseball is a great time to focus on personal development and potential positional depth.  The league will be divided into a Junior Varsity (2020 & 2021 Grads) and Varsity (2018 & 2019 Grads.)  In order for underclassmen to participate in the Varsity division, they must be evaluated by BJES staff or have a written recommendation from their HS Varsity coach.
Games will be played at various college fields each weekend in order to provide our players exposure to those coaching staffs.  In addition, BJES staff and PBR will provide game highlights to enhance exposure.
Format:
5 weeks of Doubleheaders (10 Games)
Game Dates: 9/10, 9/17, 9/24, 10/1, 10/8
JV & Varsity Divisions
Rosters 14-16 players
Teams coached by Cangelosi Staff
Games played at college fields across Ohio (HS fields in central Ohio may be used in certain cases)
Note: On Sunday, August 27th, we will host a workout day in the dome for Fall Ball Participants.  The 2018 and 2019 grads are welcome to workout from 11am-1pm and the 2020 and 2021 will be able to workout from 1pm-3pm.  The workout will include Sports Performance assessments (flexibility, range of motion) and baseball measurables (60 times and exit velocity.)
ADDITIONAL DETAILS 
Max 15 players per team (rosters built according to positional breakdown)
Positional players that pitch will get a chance to pitch after POs
7 inning games
Pre-game Infield/Outfield before each team's first game of each day
Teams coached by BJES staff
TRAINING OPTION 
Cost:
Positional Players $395
Pitcher Only $295
Combo Pricing:
Positional Player + Training $895
Pitcher + Training $645