Future Stars League (FSL) 2017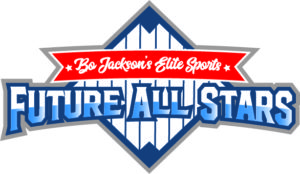 Program Description:
The Future Stars League (FSL) is a developmental program designed to offer players a fun and organized environment in which they will learn baseball fundamentals through offensive, defensive and appropriate skill-based training. Through a progressive format, players will learn the importance of both personal and team goal-setting and competitiveness with emphasis on good sportsmanship.  Great environment to prepare for travel level baseball
Structure:
Teams will consist of 5-7 players
Players will receive drill time & game action during each session (3 rotations)
Players will receive professional instruction to equip them with the necessary skills to perform at the next level
Instruction:
Our professional staff will instruct the proper skills and fundamentals for each player's growth in the game.  Skills worked on will be throwing, fielding, hitting, and baseball running.
Games:
Game action will focus on live situations that will allow players to work on their skills as well as learn the rules of the games.  Players will also receive in-game feedback to help them learn and retain the information immediately.
Dates:
Mondays, June 5th-July 24th (No Programming 7/3)
6 workout dates
July 24th will be a skill showcase and awards night
TIMES:
5:30pm-7pm or 7pm-8:30pm (times may vary each week)
Participants:
Boys 6-8 years old
All Skill Levels
Cost:
$225/player
$185/player for teams of 5 or more
Registration Closed