Pitchers Ramp-Up Program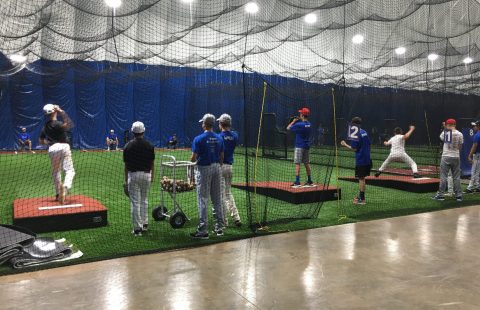 We are offering a four week pitcher "ramp-up" bootcamp for advanced level pitchers who are looking to get a step ahead of the competition.  The four week program will focus on preparing the pitcher to begin a more demanding throwing program in the new year, based on the scientifically proven periodization model used by professional players. This course will work on developing pitching specific speed, strength, and power that will translate to a healthy, powerful player, while allowing the throwing arm to take a break.  Become a more powerful, athletic pitcher and keep the arm healthy!
Specifically, the needs that will be addressed are:
1. Shoulder and scap strengthening for injury prevention
2. Joint mobility
3. Full body strength and power development
4. Medicine ball speed development
Details:
Mondays 7-8:30pm
Thursdays 8-9:30pm
Program will begin Monday, November 27th and run until Thursday December 21st.
Ages: 13 year olds and Up.
Price: $250 for 12 hours of training (about $20/hour)
Registration is closed