President's Day Pitching Camp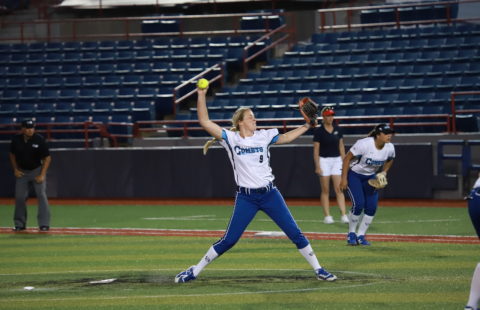 Elite level pitching instruction will be provided by Shelby McCombs and Randy Moziejko. We will be offering two sessions, one for 9-12 yr olds, and a second session for 13-18+ yr olds.
The younger group session will focus on proper fastpitch fundamentals and mechanics, with an emphasis on proper drive mechanics and arm circle positioning. The windmill motion will be broken down and explained in detail. We will work on fastball, change-up, and drop ball. This session will be beneficial to ALL 9-12 yr old pitchers, regardless of skill level.
The 13-18+ session will focus on proper drive mechanics and arm circle positioning and we will be covering all movement pitches as well as the change-up and fastball. The bio-mechanics of pitching and proper sequencing will be explained and covered in detail.
Details:
Date:
Monday February 17th
Time:
9am-10:30am (9-12 year olds)
10:30am-12:30am (13-18 Year olds)
*Pitchers must bring their own catcher
Shelby McCombs is a former D1 All-Region player at OSU and pitched professionally for the Cleveland Comets in the NPFL. She pitched high level travel for most of her pre-college career, and was an All-State performer at Licking Valley HS as well as the pitcher on a State Championship team at LVHS her junior year of high school. Shelby is a private pitching instructor, and has been giving lessons for 5 years. She is also the head coach at Licking Valley High School.
Randy Moziejko is a private pitching and hitting instructor in Columbus, and has been giving instruction for 15 years. He has helped train over 75 athletes that have played at the Collegiate level, including Shelby McCombs and Taran Alvelo, former UW All-American and current USSSA Pride pitcher. He has helped develop pitchers that have competed in the Big10, PAC 12, MAC, and several other D1 and D2 and D3 programs. He coached travel softball for a number of years and was an assistant coach at Pickerington Central HS.