B.S.F. Sports Performance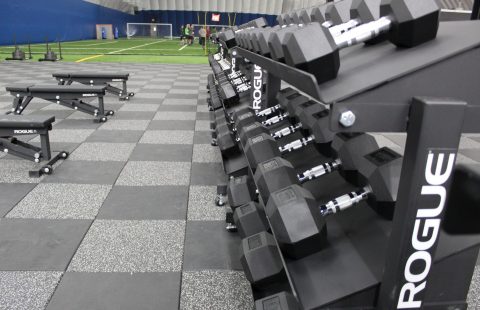 Philosophy
B.S.F. Sports Performance is committed to being recognized as a leader in sports performance and being the chosen training destination of athletes of all ages that are looking to maximize their athletic potential.  We believe that with proper guidance and coaching all athletes have the capability to perform at their very best.
The B.S.F. staff seeks to provide a motivating, supportive, and structured experience predicated on a comprehensive approach to training.  By training appropriately, we provide an environment that allows athletes to develop both physically and mentally.
Objectives
Develop power and strength
Improve linear and lateral speed and quickness
Increase work capacity and conditioning
Reduce injury potential
Create proper movement patterns
Educate in proper exercise technique, nutrition and hydration
Build confidence and work ethic
Services
B.S.F. Offers sports performance and fitness programming/training for….
Athletic teams
Grade school athletes
Jr. High athletes
High school athletes
College and Professional athletes
Adults
**For information on programming, schedules and pricing, please contact Jimmy Onate at jonate@bjescolumbus.com