2023 High School Offensive Lineman Academy
home / Sports & Programs / Bo Jackson Football / High School Lineman Academy
2023 High School Offensive Lineman Academy
Offensive linemen rely on proper technique and the O-Line is the most difficult position to develop, yet they have the least options for off-season development. Neglecting the crucial time between seasons to build better fundamentals and improve skills will leave you unprepared in the fall.
Bo Jackson's Elite Sports has developed a camp that provides players with the most efficient way to get their training in before the season starts. Using our step-by-step progression, players will be able to master the fundamentals of O-Line play and get ready for the 2022 season.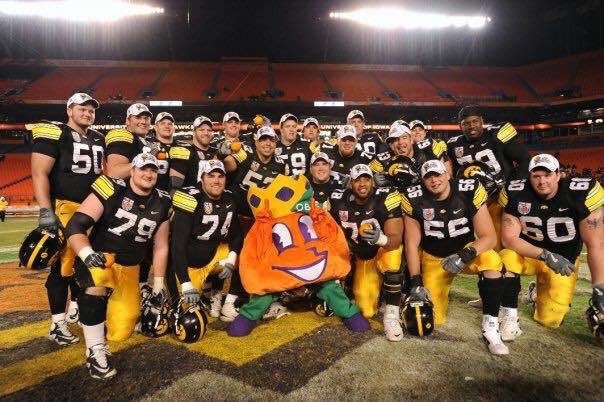 This camp is coached by Dr. Tyrel Detweiler. Coach Detweiler was a former Offensive lineman at the University of Iowa from 2007-2010. Tyrel helped the Hawkeyes to an Outback Bowl Championship in 2008 and a historical 2009 season, winning the Fed Ex Orange Bowl and achieving a Top 10 (7) finish in the nation with a 11-2 record. 
Coach Detweiler is also a Doctor of Chiropractic with a Masters in Sports Rehabilitation and is a Certified Strength and Conditioning Specialist. He was also the Team Chiropractor for the University of Memphis from 2015-2018.
This camp offers a unique training experience that is specifically tailored to offensive linemen with the goal of improving skill sets, learning new techniques, and developing better habits that will ensure you're ready for football season. This camp is designed to give athletes:
Proper technique from highly skilled coaches
Opportunities to correct poor habits and develop new ones
Time to grow as a player through consistency and repetition
Confidence going into the next season
1-on-1 pass blocking opportunities
Space is limited so sign up today!
Dates: June 5 – July 26 (No Camp on 7/3 & 7/5)
Days: Mondays and Wednesdays
Time: 2 – 3:00 PM
Ages: Grades 9-12
Length: 7 Weeks
Price: $350
Also see our other Offensive Lineman Academy