2023 Middle School Offensive Lineman Academy
home / Sports & Programs / Bo Jackson Football / 2023 Middle School Offensive Lineman Academy
2022 Middle School Offensive Lineman Academy
Learn technique, fundamentals, and improve your on-field performance with Coach Tyrel Detweiler, former offensive lineman at the University of Iowa. 
One, 90-minute practice a week

 

Instruction on stance, fundamentals, technique

 

Drill work for run and pass blocking

 

Learn skills that directly transfer to better on-field play

 
Middle school is the best time for offensive linemen to be building fundamentals: 
Less bad habits to correct

 

Improves your ability to execute run & pass blocks

 

Raises your future level of play in high school
Give your son an advantage going into this fall by training during the summer
Athletes learn and retain skills better as compared to 1- or 2-day camps
Smaller groups provide more detailed instruction for your son

 

Jumping from camp-to-camp yields inconsistent coaching, learning, and retention.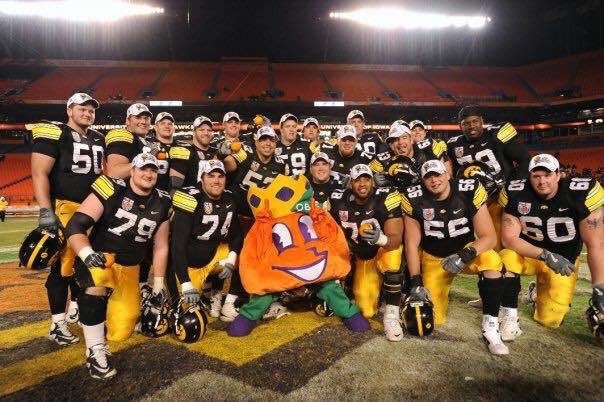 This camp is coached by Dr. Tyrel Detweiler. Coach Detweiler was a former Offensive lineman at the University of Iowa from 2007-2010. Tyrel helped the Hawkeyes to an Outback Bowl Championship in 2008 and a historical 2009 season, winning the Fed Ex Orange Bowl and achieving a Top 10 (7) finish in the nation with a 11-2 record. 
Coach Detweiler is also a Doctor of Chiropractic with a Masters in Sports Rehabilitation and is a Certified Strength and Conditioning Specialist. He was also the Team Chiropractor for the University of Memphis from 2015-2018.
Dates: June 5 – July 26 (Off 7/3 & 7/5)
Days: Mondays and Wednesday
Times: 1:00 – 2PM
Ages: Grades 7-8
Length: 7 Weeks
Price: $350
Also see our other Offensive Lineman Academy