Tackle Football Mini-Camp (3rd-6th Grade)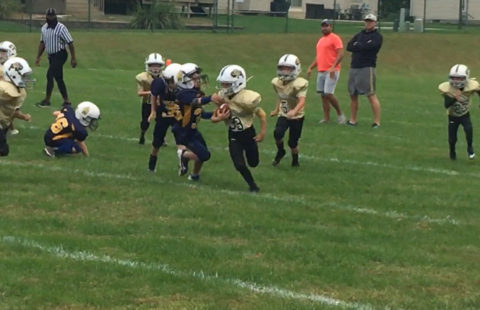 This Camp is designed for the serious tackle football player who is looking to develop his football skills and knowledge.  Players will be challenged with a structured High School style practice.
Program to include:
-Access to OSU Physical Therapy office for pre-practice taping and assessments
-Positional Skill and concept development
-Film Study
-Group and team concepts
-Introductory weight room movements and rules
Players receive:
Camp T-shirt
Football Binder
Details:

Monday Sessions:
Sept. 9th-Oct. 14th
7pm-9pm
Register Now
Tuesday Sessions
Sept. 10th-Oct. 15th
6pm-8pm
Register Now
Cost: $225
This camp is not a contact camp, but players are encouraged to wear their helmets.