Little Sluggers Fall Training 2019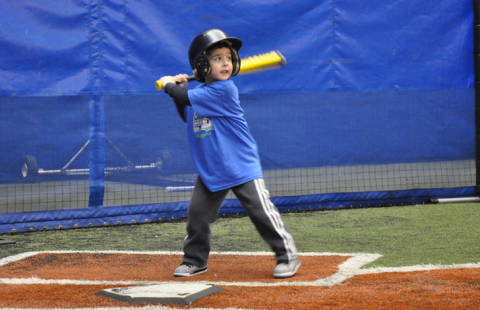 Program Features
Instruction to develop proper throwing mechanics
Fielding fundamentals
Hitting instruction with Cangelosi staff
Baserunning instruction and drills
Progression of drill work each week leading into on-field games
The Little Sluggers Program is designed to instill a love for the game and all of its skills. We will use "backyard" baseball games to focus on fun ways to experience the game while still learning important skills and rules.
Wiffle Ball
Run-downs
Small-sided games
Wall Ball
"The younger that we can get players involved in learning the proper techniques, the further along their game will be at a young age."

-John Cangelosi
Ages:
5-7 years old
When:
Saturdays
September 7th – October 19th (7 Weeks)
10am-11:30am
Price:
$195 ($175.50 for Cangelosi Members)
*Limited to 16 players per session.