College Baseball Summer Club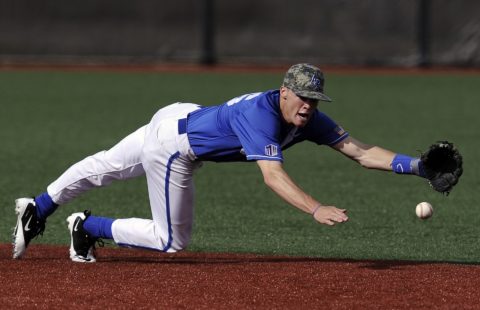 Training Programs offered for college baseball players of all levels and class.
Program Dates: (7 total weeks)
June 8th-July 30th
(No session the week of June 29th-July 5th)
Sports Performance:
OSU Sports Medicine will conduct a pre-program screen and can design a workout for each player to be utilized throughout the program. Players will have access to the Weight Room three days/week. If players have a workout from their school, they can use that workout instead.
Rapsodo:
Pitching programs will use Rapsodo to measure each player's data throughout the program.
Summer Membership:
Beyond program times, players can utilize the facility to get additional work.
Experience:
Pitcher work with John LaCorte Monday/Thursday 5:30-7
Positional Players have Monday/Thursday live BP sessions 10am – 11:30am
2-month membership to the Dome
Position Players:
Cost $300
Register Now
LaCorte Pitcher's Program:
Cost: $600
Deposit $300
Payment $300 on June 15th
Register Now
*If there is any program loss due to Government mandates, partial or full refunds will be issued based on time lost. 
For questions, email Neal Packanik – npackanik@bjescolumbus.com