High School Pre-Season Workouts-Pitchers
home / Sports & Programs / Cangelosi Baseball / High School Pre-Season Workouts-Pitchers
Overview
This program is designed for pitchers looking to get an edge on their competition come the high school season. Meeting on Sunday evenings, this six session program (12 total hours) will be run by our elite baseball staff. This program won't only get you ready physically, but will also breakdown the mental side of pitching.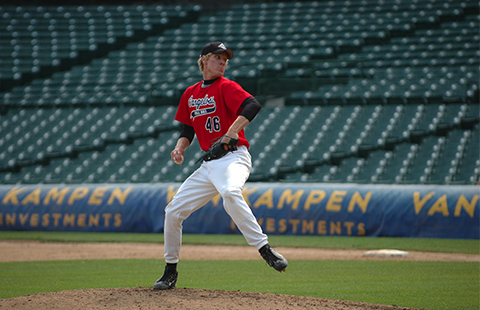 Format
6 Session Program, 2 Hours each session
1-hour of pre-season pitching program with Cangelosi Staff
-Build arm strength, pitcher fielding practice, bullpens, & Crossover Symmetry workouts
1-hour of training with Sports Performance Staff with an emphasis on core and legs
*Limited to 16 players per session. 
Features
Build Arm Strength
Pitcher Specific Conditioning
PFP
Bullpen Sessions
Professional Arm Care
Less than $22 per hour
Details
Who: All High School Players
When: Sundays, January 9th-February 20th (no programming February 13th)
Time: 7:00p-9:00p
Pricing + Registration
Pricing:
$265 per player (12 hours @ $22.08)
$238.50 for Cangelosi Members
Registration coming soon