home / Sports & Programs / Cangelosi Baseball / Fall Pitcher Training for Players 10-18
Fall Youth Pitcher Program (Ages 9-13)
 Program Overview
Does your son have dreams and aspirations to play college baseball? Have they told you that they want to play in the Major Leagues? If so, they need to get off on the right foot. The Youth Fall Training Program is focused on helping young athletes create routines, develop the fundamentals to pitch and play the position, establish efficient movement patterns, and throw harder while growing as baseball players. This will be done by being surrounded in an environment that's competitive, fun, and run by coaches who want your son to unlock their potential. With each session, athletes will be taken through a complete dynamic warm-up and full-body mobility routine to prepare their bodies to move explosively and athletically with all throwing sessions concluding with arm care and sport-specific performance training. At its roots, the program is focused on the athlete having fun, learning the game, learning new pitches, competing and raising the bar.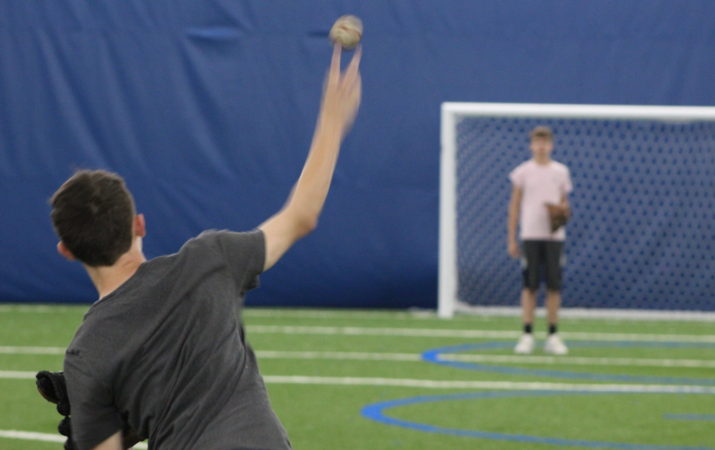 2021 Fall Pitcher Training (Ages 14-18)
Program Overview
Quite often, pitchers are neglected in baseball training programs, but at Cangelosi Baseball we are committed to developing pitchers and giving them the tools they need to maximize their potential. Becoming a great pitcher doesn't just happen over night. It requires a lot of physical and mental work, and we've created a platform for you to achieve greatness.
Cangelosi Baseball is highly regarded for our development of pitchers who are ready for the next level. There's a long list of pitchers from Cangelosi Baseball who have gone on to pitch at the collegiate level and professionally, including the Major League level.
BJES is highly regarded for our development of pitchers who are ready for the next level.  John LaCorte, one of the most respected throwing coaches in the country, will lead the Fall Pitcher Training program.
8-week program, 2x per week (16 sessions)
Individually customized workout for each pitcher which includes:
Arm velocity & long toss program
Medicine ball work
Flat ground
PFPs and pickoffs
Workouts/conditioning
Mental side of pitching
Routine Development
Customized a workout for each pitcher based on player's spring/summer workload and upcoming throwing schedule
Fall Youth Pitcher Program
Ages: 9-13
Dates: September 2nd – October 21st
Time: 6:00pm-7:30pm
Price: $295
2021 Fall Pitcher Training
Ages: 14-18
Dates: Mondays and Wednesdays, August 23rd – October 13th
Time: 6:00pm-7:30pm
Price: $495