home / Sports & Programs / Cangelosi Baseball / Throwers Ramp-Up Program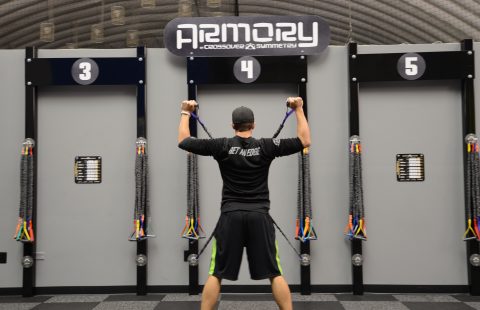 Key Highlights
Ohio State's EuMOTUS motion analysis software to evaluate players Biomechanics
Pre and Post Program testing to assess athlete progress and to create personalized programs around athletes strengths and weaknesses
Strength and Conditioning utilizing Bo Jacksons Sports Performance with a emphasis on Power development, Mobility, Arm Care and Recovery.
State of the Art Facility
Dr. James Onate, Leading Sports Performance Researcher
Baseball players "ramp-up" bootcamp for advanced level players (13+) who are looking to get a step ahead of the competition.  The beginning phases of the program will focus on preparing the player physically for a more demanding throwing program in the new year. As the program nears it's end, throwing workload will "ramp-up" and become more intensive.  This course will work on developing specific speed, strength, and power that will translate to a healthy, powerful player, while allowing the throwing arm to get in shape.  Get ready for a healthy, successful season!
A testing day will include the EuMOTUS testing through Ohio State to asses the biomechanics of each athlete, and various tests in the weight room and on the turf to assess and compare strength, power, speed, and mobility.
Details:
Total Length: 24 total hours of training – 4 days/week for 4 weeks
Days: Tuesday/Wednesday and Saturday/Sunday
Tuesday/Wednesday 7:00pm-8:30pm
Saturday/Sunday  9:00am-10:30am
Dates: November 27th-December 23rd*
*Pre and post testing dates to be scheduled with BJES/OSU Staff
Cost: is $495 per participant
Space is limited for this program.