2022 Winter Lacrosse - Big Fish
home / Sports & Programs / Lacrosse / Winter Lacrosse – Big Fish
Winter Training with Big Fish Lacrosse
Structured training sessions led by Big Fish Lacrosse –
:20 minutes: instructed wall ball sessions utilizing concrete wall in Bo Jackson facility to maximize stickwork touches for each player.
:40 minutes: small group drills focusing on team defense, team offense and full field transition with clear instruction to amplify each player's Lacrosse IQ.
:30 minutes: 6v6 scrimmage to incorporate learned skills from training. Live play will be paused for coaching moments.  Time to compete and get after it!
Prepare for your spring season! – reach your goals to be a more impactful teammate, gain more on field responsibility and confidence, become a leader in her position or win a state championship!
Training times will vary each week for athletes. Training times will be 5:00pm, 6:30pm, and 8:00pm. All training times will be communicated prior to the first week.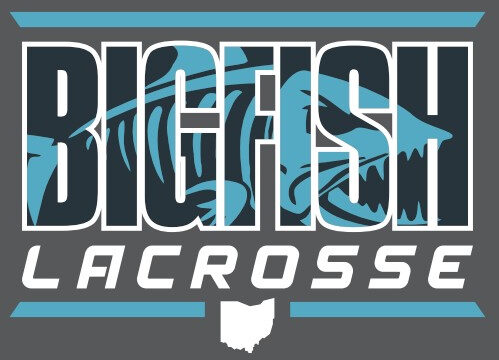 Testimonials
---
Coach Lauren O'Brien and her Big Fish staff are a talented, well-organized group. Practices are well thought out and structured in such a way that each player gets individual coaching. The player development is evident not only in our daughter, but the other players around her.            -2024 parent
---
We love Big Fish!! Since our 1st tryout, we have been part of the Big Fish family, this club has been focused on development and building a solid foundation of lacrosse and skills.  The coaches cover all aspects for the girls – from team bonding to having the hard conversation of what needs worked on!  My daughter has loved this club and the coaches and cannot imagine playing for anyone else!                   -2024 parent
HS School Girls:
8 sessions
Dates: Thursdays, November 3rd-December 22nd
Session 1:
Sunday, November 6th
HS 10:30-12:00pm
Session 2-8:
Thursdays, November 10th through December 29th
HS 7:30-9pm
Price: $300 per player
Middle School Girls:
8 Sessions
Dates: Thursdays, November 3rd-December 22nd
Session 1:
Sunday, November 6th
MS 9-10:30am
Session 2-8:
Thursdays, November 10th through December 29th
MS 6-7:30pm
Price: $300 per player