Lacrosse Leagues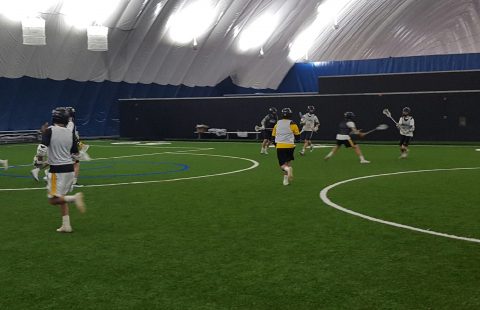 BJES is offering an exciting and competitive 6 v 6 lacrosse league for grades 5-11.   The league is held indoors in our world class, environment-controlled facility.   Athletes will have the opportunity to compete with and against friends and teammates while learning the importance of good sportsmanship.   Sign up individually or as a team.   If you are signing up as a team, please specify in the note section of the registration page.
Program Features and Highlights: 
– Leagues for boys grades 5th – 11th
– Bo Jackson Lacrosse Jersey for each player
–  All teams coached by parent of an enrolled athlete or coach
–  Interested in coaching?  Contact Rob Schmeling at rschmeling@bjescolumbus.com
Program Format:
– 6 v 6
– 40 minute games consisting of two 20 minute halves and a 5 minute half time
– 14 games
– Maximum of 15 players per team
Age Divisions:
– 5th – 6th Grade
– 7th – 8th Grade
– 9th – 11th Grade JV
– 9th – 11th Grade Varsity
5th-6th Grade Schedule   7th-8th Grade Schedule     High School Silver Schedule     High School Black Schedule
Dates:  11/11/2017 – 2/10/2018
Time: Games will take place on Saturdays and possibly a weeknight.
Price:  $180 / Individual     $2700 / Team
Team Sign-Up
5th-6th Grade Boys
Registration Closed
Team Sign Up
7th-8th Grade Boys
Registration Closed
Team Sign Up
9th-11th Grade Boys
Registration Closed
Individual Sign Up
5th-6th Grade Boys
Registration Closed
Individual Sign Up
7th-8th Grade Boys
Registration Closed
Individual Sign Up
9th-11th Grade Boys
Registration Closed