Keeper Battles Indoor Tournament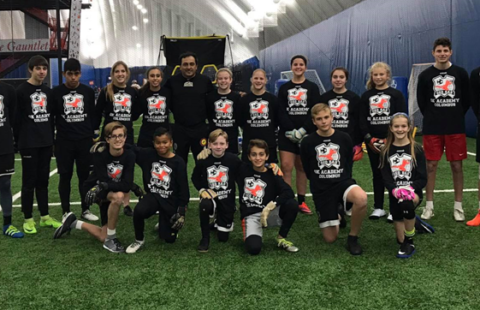 Geo Salinas Goalkeeper Academy is holding the 3rd annual Indoor Keeper Battles Goalkeeper Tournament.
This tournament is specifically for Goal Keepers!
Keeper Battles is a tournament with two parts designed for goal keepers to compete and test their skills against one another.
The tournament is 1v1 game – 2 goalies against one another as they compete to score goals against one another while defending their own goal. The matches will be 5 min each with 3 games guaranteed.
The top two players with the most points after the 3 matches will determine will then compete
against one another to determine the champion of the age division.
AGE GROUPS
U9 – U12
U13 – U15
U16 – U18 & 20+
This tournament will be held on Saturday February 15th from 9:00am – 2:00pm at the
Bo Jackson's Elite Sports Indoor Facility – 4696 Cosgray Rd, Hilliard, OH 43026
Register your player today for this exciting tournament