Summer Camp Preview Camps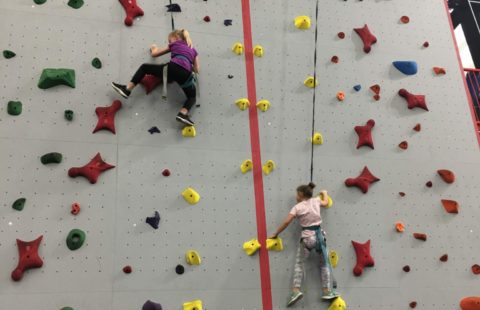 Summer Camp at The Dome
In today's fast-paced and competitive world, we hear the phrase, "Kids need some time to just be kids"…..and we agree! The All-Sport camps will give kids exposure to a variety of sports and activities with enough structure to keep them organized, but enough freedom for them to be creative and have some fun like "when we were kids!" BJES offers a professional and safe environment where a parent can be confident that their son or daughter will be monitored from check in to check out each day, and that they will be around positive people in a respectful atmosphere.
On March 29th join Bo Jackson's Elite Sports for our Summer Camp Preview Camp! Children ages 5-13 can attend our Summer Camp Previews to take on the challenge of "The Gauntlet" climbing tower, obstacle courses, life sized Jenga, backyard games, kickball, tug-of-war, football, frisbee, cornhole and much, much more. Choose a sessions for unlimited games and climbing. Here's the best part…..if you sign up for a week of Summer Camp at the end of the preview, we will apply your payment to your Summer Camp payment. Save $30* on your Summer Camp registration when you sign up the day of one of our preview camps! Come and see how Summer Camp at The Dome is a great way to spend your summer!
Details:
Unlimited Climbing on "The Gauntlet" Climbing Tower*
Timed climbing challenges and leader board
Obstacle course challenge
Backyard games (Spikeball, Cornhole, Large Jenga)
Kickball
Anti-Bullying session
Tug-of-War
Much, much more.
When: March 29th
Time:
10:00a-12:00p
Ages: 5 and 13
Cost: $30/per person
If you choose to register for our Summer Camp, we will apply the $30 to your Summer Camp registration.
*Discount cannot be combined with any other discounts
**Adventure camp will not include the "Leap of Faith"