Bo Jackson Announces Newest Addition To His Sports Facility Team- Chris Valentine
home / In The News / Bo Jackson Announces Newest Addition To His Sports Facility Team- Chris Valentine
Bo Jackson Announces Newest Addition To His Sports Facility Team- Chris Valentine
(Tampa Bay, FL) July 21, 2016
Earlier this month The Bo Jackson's Elite Sports Development Group broke ground on Bo Jackson's Elite Sports – Columbus. The 110,000 square foot indoor training center is the second venue by Mr. Jackson, the first facility in the Chicago Suburb of Lockport has been operating successful programming for athletes since 2008. The new venue is slated to open in late 2016 but Bo Jackson's Elite Sports has already begun to assemble the leadership team in Columbus. BJES is proud to introduce Steve Ryan (General Manager), Aaron Conrad (Director of Business Development), and Neal Packanik (Director of Baseball Operations). Mr. Jackson commented that, "Everyone on our team has to be multi-faceted. They must have the credentials in, and knowledge of, their sport, and they have to be able to connect with and positively impact kids".
Chris Valentine Joins The Team
BJES Columbus proudly announces the addition of Chris Valentine to the leadership team as the Director of Baseball Business Development. Chris is the Owner/Executive Director of The Prep Baseball Report Ohio, Michigan, New England, and Ontario. BJES President, Jim Thompson, praised the addition of Valentine, "Chris is very well respected in the baseball community not only in Ohio, but nationally. He brings baseball credibility and professionalism to an already strong leadership team in Columbus". Valentine is a graduate of The Ohio State University and currently resides in Dublin, OH.
An Elite Facility For All Athletes
The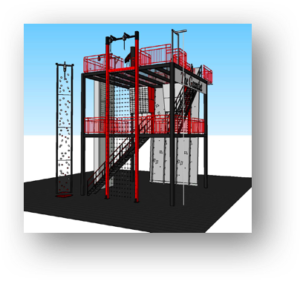 new venue will feature unique training space for all turf sports with 72' high ceilings; a full-sized MLB infield, a full-sized fastpitch softball infield, batting cages, plus two multi-purpose fields for football, lacrosse, and soccer. BJES is dedicated to helping athletes get stronger and faster with over 17,000 square feet of Sport Performance space, including a collegiate-style weight room, 3-lane 80 yard track, 2-lane obstacle course, a functional training area, and The Gauntlet Sports Leadership Climbing Tower- A 42 foot tall climbing center that will blend physical and mental training to give athletes the mental edge they need."
Booking Available Now
Columbus area baseball players can become involved prior to the facility opening as BJES Columbus is offering Fall instructional leagues and travel team tryouts.  Reservations for the upcoming winter season are now open for teams interested in training at the Bo Dome in the upcoming winter/spring. To schedule your team's field time or learn more about programming options for teams and individuals, of all ages and skill levels, call Aaron Conrad, (614) 684-8025. With opportunities for turf sports teams (baseball/softball, football, soccer and lacrosse) space and availability will go very quickly. Book today! 
For more information contact Aaron Conrad (614) 684-8025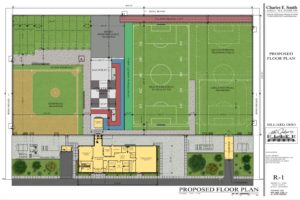 All Blog Posts