Semi-Private Training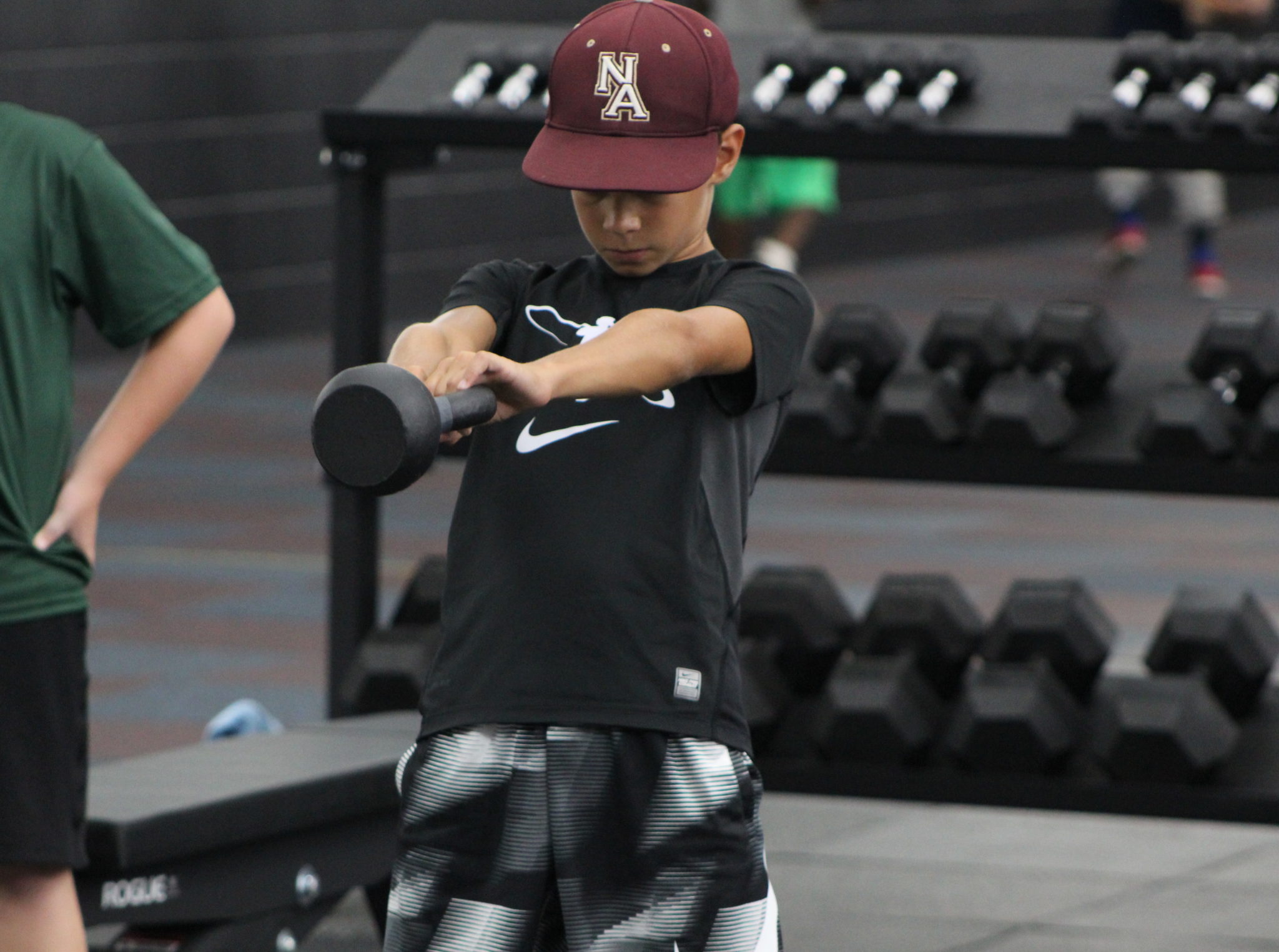 Semi-Private Training Overview:
For athletes and individuals Middle School and older.  Our semi-private training is individualized training in a small group environment.  Semi-private training is limited to a 6:1 athlete-to-coach ratio.  Clients have the option to pick and choose the day and time of their training sessions, allowing for a more flexible training schedule. Each semi-private client starts with a thorough private one-on-one assessment. This process involves us taking a close look at your injury history, training experience, sport of choice, and many more factors. Based on the assessment, an individualized and comprehensive program is designed.
I learned about BJES by trying to find a place that could train fast twitch muscles through sprinting.  They said they could do much better than a speed school.  They were correct.  They have turned me into an athlete capable of making explosive and powerful moves that transfer from the weight room to the golf course.  By lifting four times a week for four months, I've seen my clubhead speed increase six miles per hour, my ten yard time drop by .3, and my pullups increase from 11-19.  I am also reaching par 5s in two.  Additionally, aches and pains went away because I strengthened weak muscles.  I only wish a place like this gym existed when I was in high school.  I am extremely grateful for their guidance, coaching, and wisdom. 

-Donn P (Member)
---
PICK A PLAN
NEW CLIENT PROMOTION:

30/30 ($30 for first 30 Days)
3/400 (3 Months for $400)
MEMBERSHIP PRICING:

$150/Mo – Annual Commitment
$200/Mo – 6 Month Commitment
$250/Mo – 3 Month Commitment
$300/Mo – 1 Month Commitment
PACKAGE PRICING:
1 Session – $50
10 Sessions – $400
20 Sessions – $700
** All BJES Members are eligible for a 40% Discount
Scheduling:
Contact our front desk at 614-528-4555 to schedule.