Competitive Flag League 2021-2022
home / Sports & Programs / Bo Jackson Football / Competitive Flag League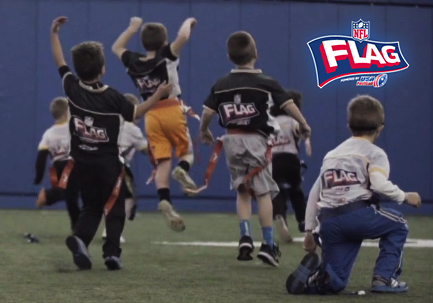 Program Description
Bo Jackson's Competitive Flag League features 7-on-7 full field games that incorporate more tackle football concepts like blocking, formations, and competitive strategies. Each player receives a soft shell helmet with their registration, as well as belts and jerseys.
Program Features:
Games played the full length of our fields
1st week of league will be an instructional training camp
2 referees
Players receive soft helmet, jersey, and flags
Program Format:
7v7
11-12 players per team
40 minute games with a 5 minute half time
1st week is team practice
5 weeks of regular season and 1 week of playoffs
Teams may have bye weeks
Ages: 7-9, 10-12
Learn about our 5-6 year old division here.
Price: $175 (includes soft helmet)
Winter I Dates: October 31st – December 19th
Completed