Young Guns Winter Hitting League
home / Sports & Programs / Cangelosi Baseball / Young Guns Winter Hitting League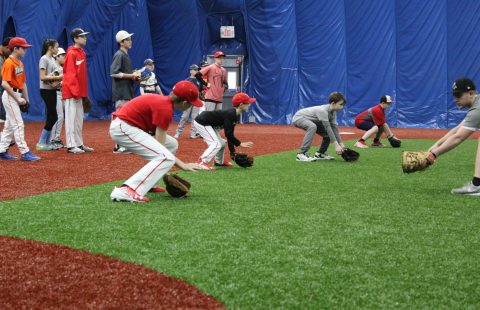 Click Below for Weekly Standings:
Standings updated weekly.
Program Description:
With a focus on hitting the "Young Guns" (7-9 year olds) program is designed to introduce proper baseball development at an early age. Surrounding young players with our staff's experience and respect for the game will give them a huge edge in becoming tomorrow's elite player. The younger we get kids training with a purpose, the more successful players they will be down the road.
Features:
Allows players to concentrate on their individual development at a young age
Progressive hitting drills from week to week
Competitive on-field hitting league
Top 2 hitters of each division receive a gift certificate
Format:
40 minutes of in-cage hitting with Cangelosi Baseball Staff
40 minutes on-field hitting league
40 minutes athleticism development with BSF Staff
Ages: 7-9 years old
When: Saturdays 11:30AM – 1:30PM, October 30th – December 18th
Price: $325