home / Sports & Programs / The Gauntlet / Action Challenge Course
Overview
Are you ready for the challenge?  This program is geared to bring out the competitor in you.  Harness up and after a few minutes of safety training, you'll be scaling walls, ascending cargo nets, and getting in a workout that will test you mentally and physically.
Our Action Challenge Experience allows you to take on the Bo Jackson's Elite Sports Gauntlet.  This mental toughness and team training environment is used for all types of development experiences.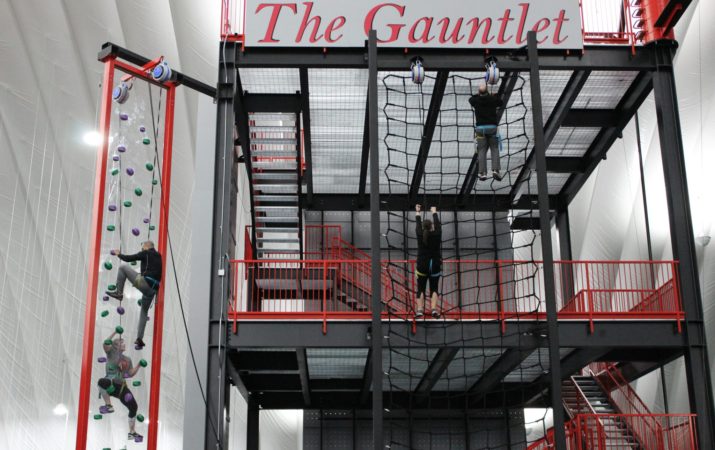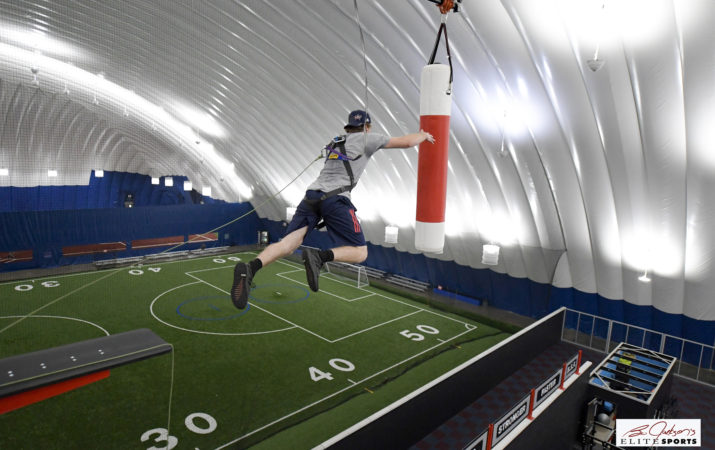 Details
As an Action Challenge participant your 1.25 hour experience consists of a series of warm up's, timed climbs on the 40 foot Cargo Net, Olympic Climbing Wall, races against other attendees on the Face-2-Face Speed wall and our Fitness Obstacle Course. Come as a group or compete against yourself to climb the leaderboard. After our final competition date, the overall leader for each age group will earn a Bo Jackson Action Champion Dry fit…
Format
Format: 1 Hour and 15 minutes of Gauntlet and fitness obstacle course
Ages: 8yr. and up
Registration & Pricing
Price:  $25.00 per person/ per date
Registration: Pre-registration is required due to limited space (max: 16 participants per age group); day-of registration will be allowed if spots are open.