home / Sports & Programs / The Gauntlet / Winter Climbing Pass
Unlimited Climbing Pass
Spend Saturdays and Sundays this winter inside The Dome taking on The Gauntlet. From 10am – 3pm, on Saturdays and Sundays we are opening The Gauntlet for open climb time. Choose a pass that gives you unlimited climbing on Saturday and Sunday between October and March. We have options for individuals, 2 people and the entire family (3 or more). Our friendly staff will be available to clip you in to the cargo climb, face-to-face, chimney climb and olympic climbing wall (this pass does not include the "Leap of Faith"). Order your pass today and we will see you at The Dome!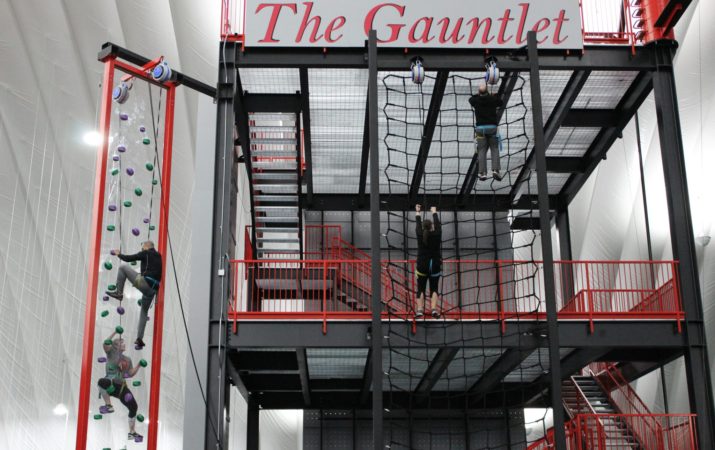 Winter Climbing Camps
Also available: One-day Holiday Climbing Camps are available in October, November and December.
Details
When: Saturdays and Sundays between October 2019 – March 2020
Time:
10:00a-3:00p
Ages: 5 and up
Pricing + Registration
$180/per person
$280/2 people
$360/Family (3 or more)
$30/ One-Day Only Pass
*Discount cannot be combined with any other discounts
**Adventure camp and Climbing Pass will not include the "Leap of Faith"